Volunteerism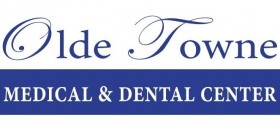 Proud provider of Chiropractic to Olde Towne Medical and Dental Center (OTMDC)
Dr. Wilding has been the exclusive chiropractic provider for OTMDC since 2000. He provides his services to patients that have been referred by the physicians or nurse practitioners from OTMDC at no cost to the patient. To find out more about OTMDC click here.
On your first visit, you can expect to meet with the Doctor. He will conduct an evaluation of your symptoms and discuss treatment options. Prior to your visit, you may complete these forms to expedite your appointment.
Please click on one of the links above which will take you to our on-line intake forms. Fill them in and print them out or e-mail them to info@wildingchiropractic.com.
Please arrive 30 minutes before your scheduled appointment in order to complete any additional paperwork.
Who We Are
Commonwealth Family Chiropractors in Williamsburg, VA
Finding a chiropractor who takes the time to listen to you and understand your needs can be a daunting task. We here at Commonwealth Family Chiropractic take pride in evaluating each patient as an individual. Understanding, that although you may have the same condition as someone else, you may respond better with different treatments. For this reason, the doctor will tailor a specific treatment plan to meet your needs and goals.